A few months ago, I was contacted by the
Epigram Books
company to do an illustration for the book cover and I was really delighted to do it. The illustration is to be related to the stories, somewhat a little more of the story of Under the Bed, Confusion, which is the title of the book. Written by Wong Meng Voon, it is a collection of short stories that depict the lives and feelings of those living in Singapore and Southeast Asia.
More information of the book can be found
here
.
There was a lot of back and forth and it was pretty tricky as my style contradicted with the style of his stories. Thankfully, it worked out in the end and I'm relieved to hear that they, especially the author, like my work.
Layout and type, designed by Stefany.
Process: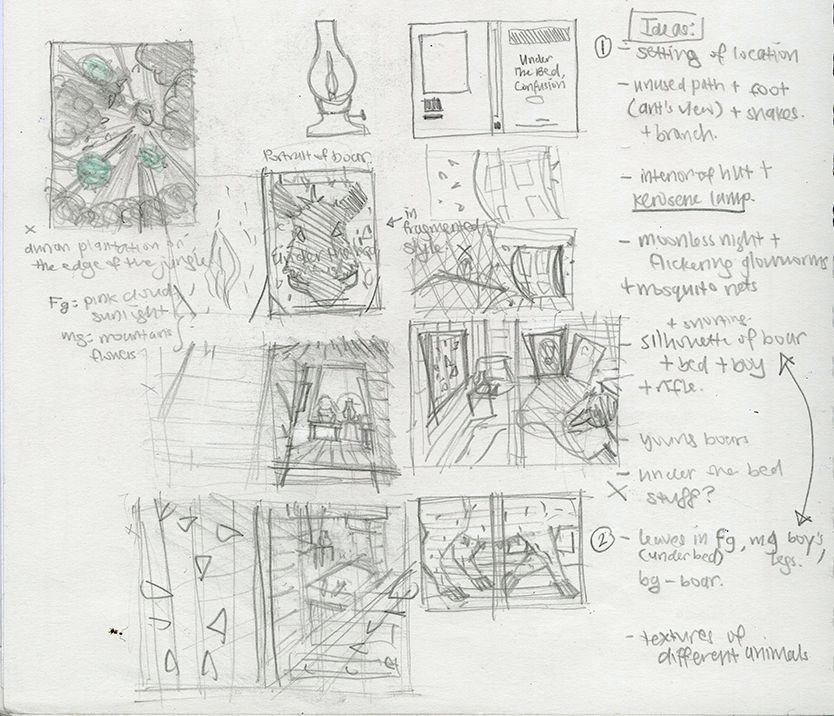 Photo Credit: Epigram Books
A panel talk, featuring five Cultural Medallion winners - You Jin, Xi Ni Er, Wong Meng Voon, Singai Ma Elangkannan and Suratman Markasan at the Singapore Writers Festival two weeks ago.
Thank you, ADs - Edmund Wee and Stefany for the opportunity! I really enjoyed the challenge of this project and for getting to read his interesting stories before they were published.